31st March 2012 in Porto Santo Island
At Tanque Pond
1 Black-winged stilt
1 Green Sandpiper
1 Semi-palmated Sandpiper
1 Ringed Plover
2 Bar-tailed Godwits
18 Moorhens
10 Coots
Several House Martins, Barn Swallows and about 2 Red-rumped Swallows flying together with Plain, Pallid and Common Swifts.
At Serra de Dentro Pond
1 Green Sandpiper
4 pairs of Madarin Ducks (early 2011 there was a pair breeding at Tanque and now the population is growing...)
1 Common Sandpiper
Red-legged Partridges
Some Moorhens
At Pico Conselho Reservoir
1 Gull-billed Tern
1 Grey Heron
1 Green Sandpiper (probably the same one observed at Serra de Dentro)
A pair of Madarin ducks
At the Golf Course
4 Ringed Plovers
4 Common Sandpipers
12 Cattle Egrets
8 Little Egrets
4 Grey Herons
2 Spectacled Warblers
15 to 20 Whimbrels
5 Blackbirds
1 Chiffchaff
1 Pipit sp.
17th March 2012 at Ribeira Brava
Bluethroat Luscinia svecica - 1st record for Madeira! by Reg Tookey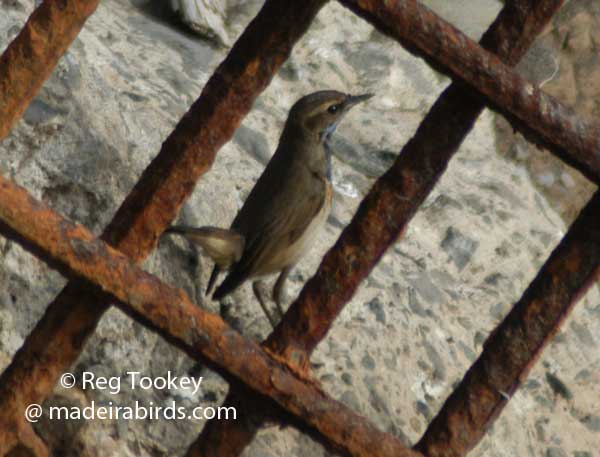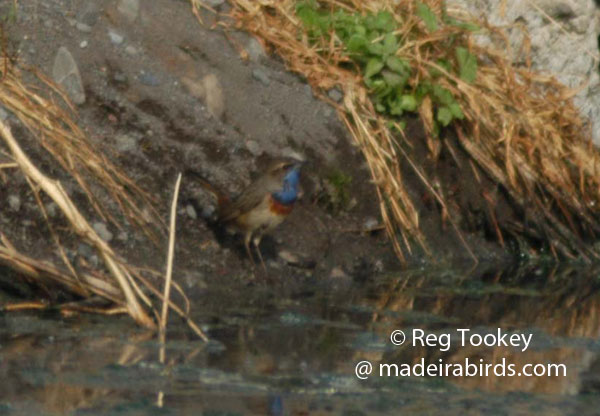 14th March 2012 at Ponta do Pargo
Lesser Short-toed Lark Calandrella rufescens - 1st record for Madeira! by Hugo Romano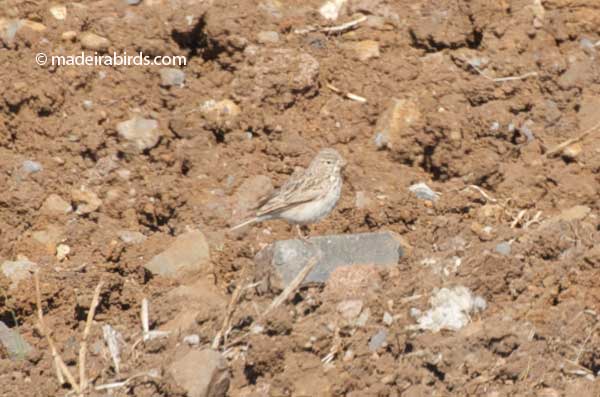 12th March 2012 at Fanal
Ring Ouzel Turdus torquatus - 2nd record for Madeira! by Petr Podzemny from Czech Republic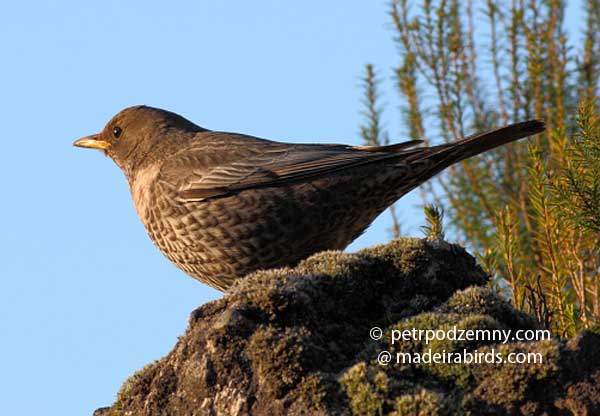 10th March 2012 at Ponta do Pargo
Blue Rock Thrush Monticola solitarius - 1st confirmed record for Madeira! A female was observed and photographed by Petr Podzemny, Czech Republic. There was a previous record Poesch in 1961 considered dubious in Zino et al, 1995 and in Romano et al, 2010.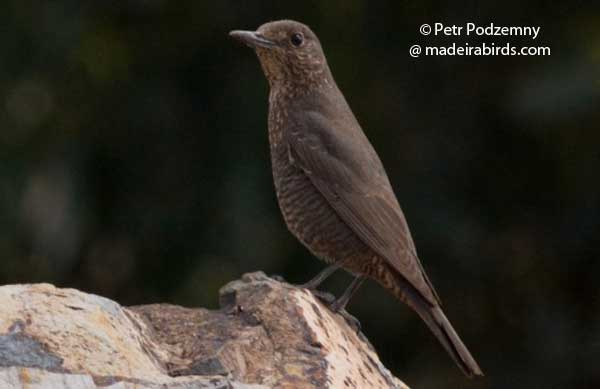 4th March 2012 at Ponta de São Lourenço
19 Grey Herons Ardea cinerea - all sitting at the fish farm
Cory's shearwaters are already in Madeira for another breeding season!