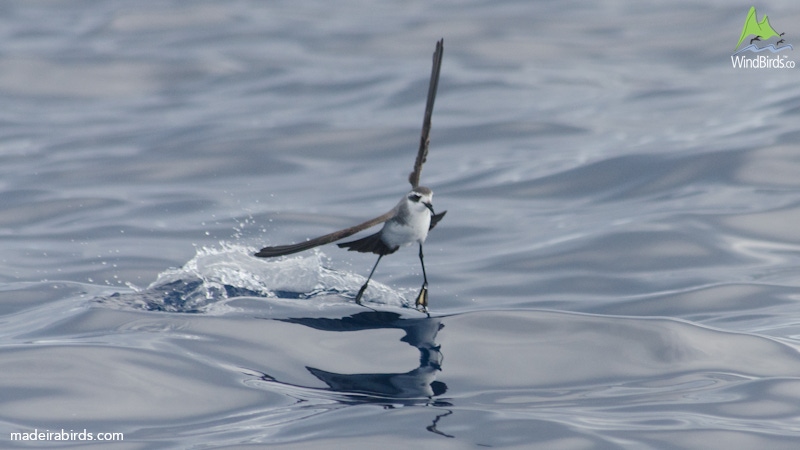 In terms of weather and sea conditions we had a bit of everything and regarding seabird species we almost got them all! Our customers ended the 3 afternoons with a big smile on their faces and that is what Wind Birds works for!
9th May 2016 - The sea was rough with waves between 2.5 and 3.5 meters and 25 knots of Northwest wind with gusts up to 32 knots. The trip was a bit wet and bumpy but safety was never threatened - the Oceanodroma RHIB with 11 meters long and twin outboard engines was built and is licensed for much rougher conditions. The seabirds... ohh those were just great: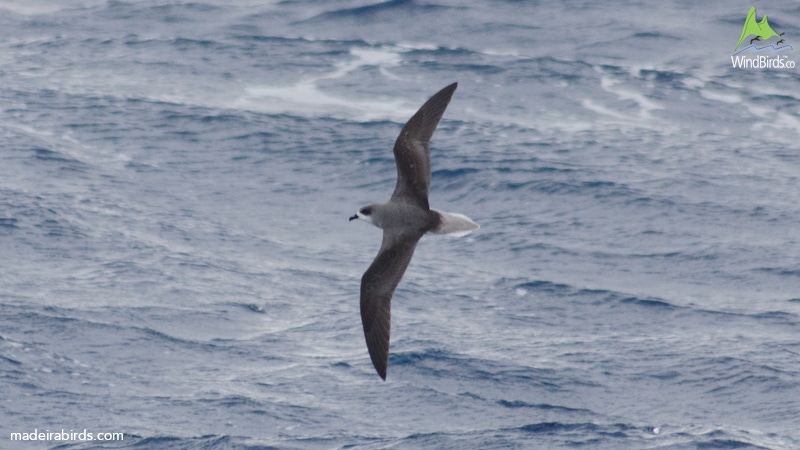 3 Zino's Petrel Pterodroma madeira - 2 of them flew very close to the boat showing all their typical features really well!
Pterodroma sp. - flew far from the chum, too far to identify it
1 Barolo's Shearwater Puffinus baroli
12 Bulwer's Petrel Bulweria bulwerii
>30 Manx shearwater Puffinus puffinus puffinus
Hundreds of Cory's shearwater Calonectris borealis on the way to the chumming position and a few on the chum slick
8 Common Tern Sterna hirundo
1 Roseate Tern Sterna dougallii
Great Skua Stercorarius skua
1 Yellow-legged Gull Larus michahellis
Sperm whale Physeter macrocephalus - came to investigate us while drifting along the chum
Common Bottlenose dolphins Tursiops truncatus - 2 different groups
Loggerhead Turtle Caretta caretta - was feeding from a dead squid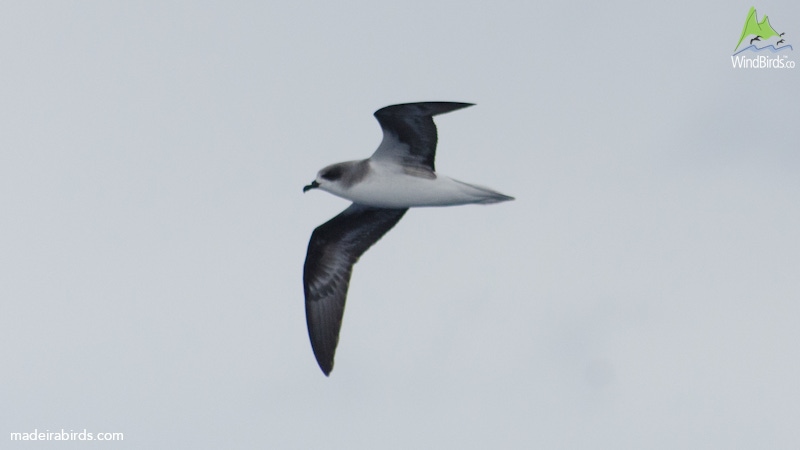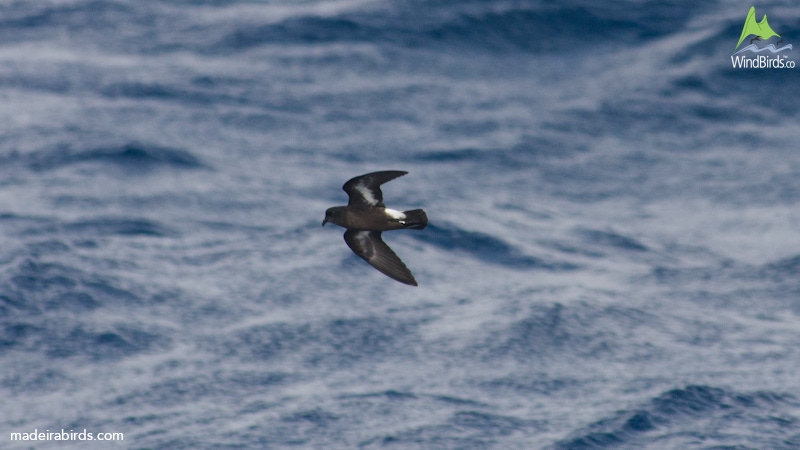 As we observed Zino's Petrels very close and well on this day and as the weather conditions for the day after were even rougher we decided to postpone the next trip for a day.
11th May 2016 - The sea conditions were now better with waves up to 2 meters and wind up to 15 knots from the West
2 Madeiran Storm Petrel Oceanodroma castro
1 European Storm petrel Hydrobates pelagicus
1 White-faced Storm Petrel Pelagodroma marina hypoleuca
3 Zino's Petrel Pterodroma madeira
Cory's shearwater Calonectris borealis - not as many as the trip before but still a lot
About 18 Manx shearwater Puffinus puffinus puffinus
Some Bulwer's Petrel Bulweria bulwerii
6 Common Tern Sterna hirundo
Short-beaked common dolphin Delphinus delphis
Common Bottlenose dolphins Tursiops truncatus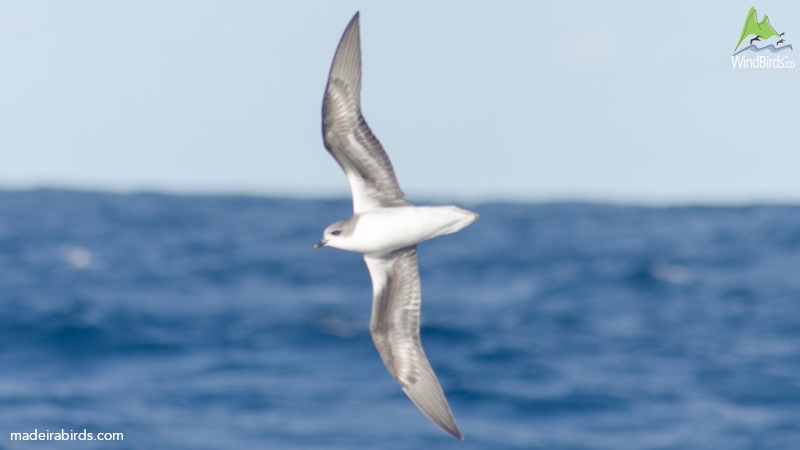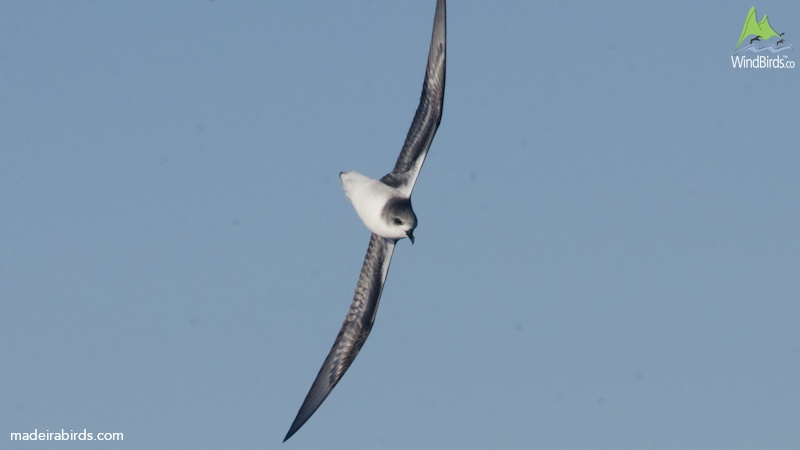 12th May 2016 - A much more pleasant sea with waves up to 1 meter and West wind up to 12 knots, but less bird species...
2 Leach's Storm-petrel Oceanodroma leucorhoa
1 European Storm petrel Hydrobates pelagicus - stood around the chum slick almost all afternoon
2 White-faced Storm Petrel Pelagodroma marina hypoleuca - stood around for the afternoon
1 Pterodroma sp. - a possible Fea's due to its bulky silhouette but flew against the light and we could not have a great view for a positive ID
7 Common Tern Sterna hirundo
Very few Cory's shearwater Calonectris borealis when compared to the previous days
Some Manx shearwater Puffinus puffinus puffinus
A few more Bulwer's Petrel Bulweria bulwerii than the previous days