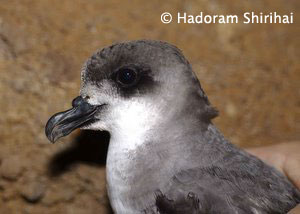 After two successful expeditions with Hadoram Shirihai to find and photograph Zino's Petrel at sea Madeira Wind Birds will start to operate its Zino's Petrel Pelagic Expedition in May 2010!
After the recently published article of Hadoram about the "the best-ever pelagic in the Western Palearctic" the demand for this kind of pelagic trip has been great and so we are preparing a new service to offer to birdwatchers in Madeira: Zino's Petrel Pelagic Expedition
We are now finalizing the program and details to offer Zino's Petrel Pelagic Expeditions during the next years. One thing we can guarantee you: After Hadoram's experience and knowledge Madeira Wind Birds is now the expert company in chumming on the right place to find the Zino's Petrel and some other tubenoses in Madeira sea.
If you are thinking already on a trip to Madeira to join one of these pelagic expeditions, please fill the form and when we get the program ready we will send it to you!