Short news for two interesting records for Madeira on October 26, 2010:
Lugar de Baixo at 9am a juvenile Gadwall Anas strepera was seen.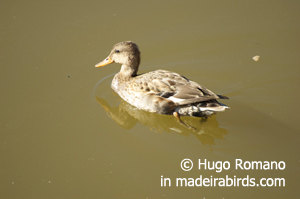 Later at 7pm a drake Gadwall was seen at Ribeira Brava river mouth.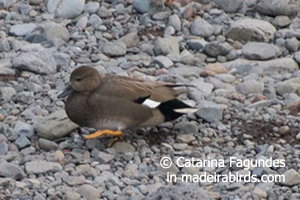 As an extra note a Reed Bunting Emberiza schoeniclus was seen in the same morning at Lugar de Baixo, in this case the 1st record for Madeira.
On the 25th October a Ring-necked Duck Aythya collariswas seen in Lugar de Baixo by Rui Costa, making this bird the 3rd record for the archipelago. The bird was not there on the next day.