Although the wind this time did not blow much on our Zino's Petrel Pelagic Expedition, we did get several vagrant seabirds species on the chum and passing by. Blainville's beaked whales and Bottlenose dolphins were also some of the species seen and a fantastic sunset surprised us on the 1st day...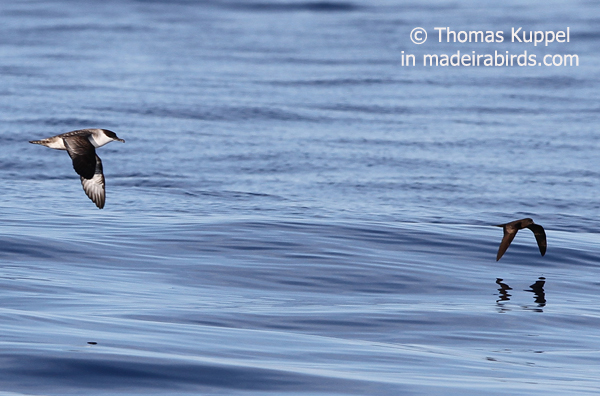 29th of August 2011 - near Desertas Islands
Cory's shearwaters Calonectris diomedea
Bulwer's petrels Bulweria bulwerii
Arctic Terns Sterna paradisaea
1 Pomarine Skua Stercorarius pomarinus
3 Fea's petrels Pterodroma feae/deserta
3 "Fino's" petrels - too far to ID Pterodroma madeira/feae
1 Long-tailed Skua Stercorarius longicaudus
1 Great shearwater Puffinus gravis
1 Manx shearwater Puffinus puffinus flying distant
1 Skua sp. - too far to ID

Shark sp. on the way to the chumming position
Blainville's Beaked whales Mesoplodon densirostris
1 Loggerhead turtle Careta careta
1 Beaked whale sp. on way back - it looked grayish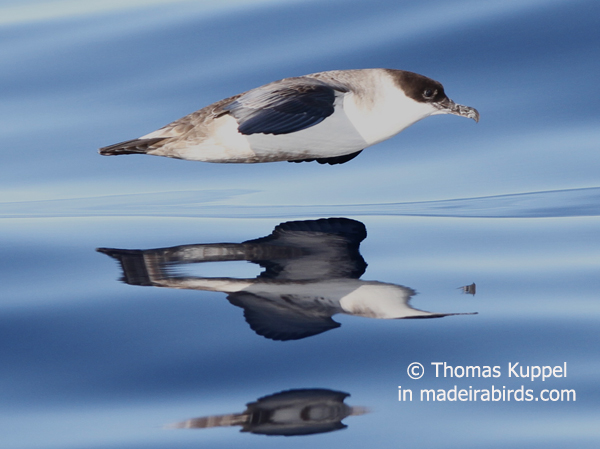 30th of August 2011
Cory's shearwaters
Bulwer's petrels
2 Manx shearwater on the way
1 Long-tailed skua flying on the way
9 Wilson's storm-petrel Oceanites oceanicus at the chum at same time
About 34 Arctic Terns on the chum, usually in groups of 4
12 Long-tailed skuas on the chum
8 Manx shearwater flying by the chum
4 Great shearwaters
1 Madeira storm-petrel Oceanodroma castro
1 Zino's petrel Pterodroma madeira
1 Phalarope sp. far away

Bottlenose dolphins Tursiops truncatus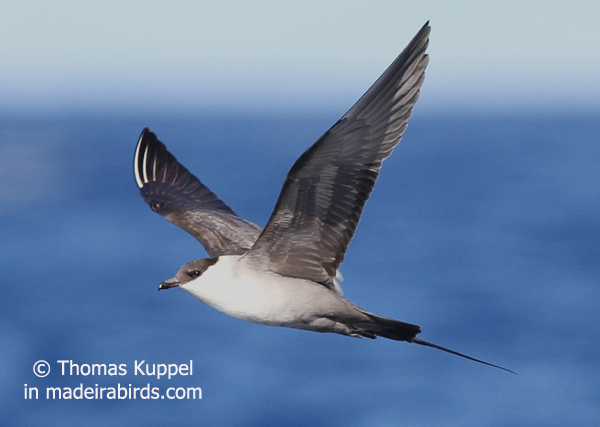 31st of August 2011
Cory's shearwaters
Bulwer's petrels
1 Sabine's gull Xema sabini on the way
5 Great shearwaters
7 Long-tailed Skuas
More than 50 Arctic Terns
2 Wilson storm-petrel
2 Madeira storm- petrel
2 Pterodromas sp.
4 Manx flying across the chum slick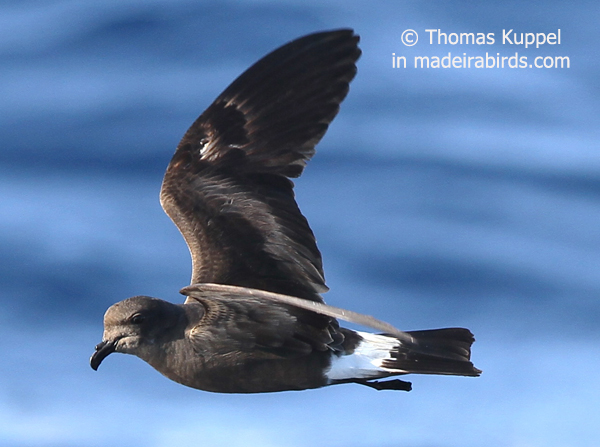 Join Madeira Wildlife Monthly Newsletter. All the updates on your email every month.